Deciding where to travel first in a country as historically and culturally rich as Greece is not easy. Every destination has something of its own to appeal to you with. However, to help out a little, we've put together a list of the top spots in Greece for first-time travellers!
The old and stately Athens
Athens, the ancient capital of Greece, is a must for any list of top spots in Greece for first-time travellers. With its rich history and vibrant culture, Athens is a storied and old city. However, navigating through the city's densely packed streets can be challenging, especially if you have luggage with you. Fortunately, experts from mybrooksmoving.com have shared some valuable storage advice to ensure the safe transport of your belongings. They recommend using sturdy backpacks, wearing them in front of yourself, and, if possible, using a secure storage facility. With proper planning and preparation, exploring Athens can be a stress-free experience, thus, allowing you to fully enjoy all this historic city has to offer.
The beautiful and charming Santorini
Santorini, the stunning Greek island located in the Aegean Sea, is first on our list of top spots in Greece for first-time travellers. The island's picturesque scenery of whitewashed buildings with blue domed roofs, set against the backdrop of the deep blue sea, is simply breathtaking. Travel is essential for your well-being, and Santorini offers the perfect opportunity to unwind, relax and rejuvenate. Whether it's watching the sunset from the famous Oia village, exploring the ancient ruins of Akrotiri, or soaking in the natural hot springs of the volcano, Santorini offers a range of activities that will delight and inspire you. With abundant fresh seafood and local wines, Santorini's culinary scene is also something not to be missed. A trip to Santorini promises to be a unique and unforgettable experience that will stay with you for a lifetime.
Visiting Mykonos
Mykonos is a renowned Greek island famous for its stunning beaches, vibrant nightlife, and luxurious resorts. The island is a popular destination for young people looking for a party atmosphere. But it also has plenty to offer to those seeking relaxation and tranquillity. The island's charming whitewashed houses, winding streets, and picturesque windmills make it a perfect destination for photo enthusiasts. The beaches of Mykonos are some of the most beautiful in the world, with crystal-clear waters and soft sand. The island also has a rich history and cultural heritage, with ancient ruins and museums showcasing its past. Visitors can explore the island's local cuisine, which includes fresh seafood, traditional Greek dishes, and delicious desserts.
The appeals of Crete
Crete is the largest island in Greece and one of the most diverse destinations in the country. It perfectly combines stunning beaches, rugged mountains, and charming villages. The island, of course, has a rich history dating back to ancient times, with ruins and museums showcasing its past. Crete is also famous for its cuisine, which includes healthy Mediterranean dishes and delicious traditional recipes. Visitors can explore the island's natural beauty by hiking through the Samaria Gorge or swimming in the crystal-clear waters of Elafonisi Beach. Crete is also a popular destination for water sports enthusiasts, with activities such as windsurfing, snorkelling, and scuba diving available.
The rich history of Rhodes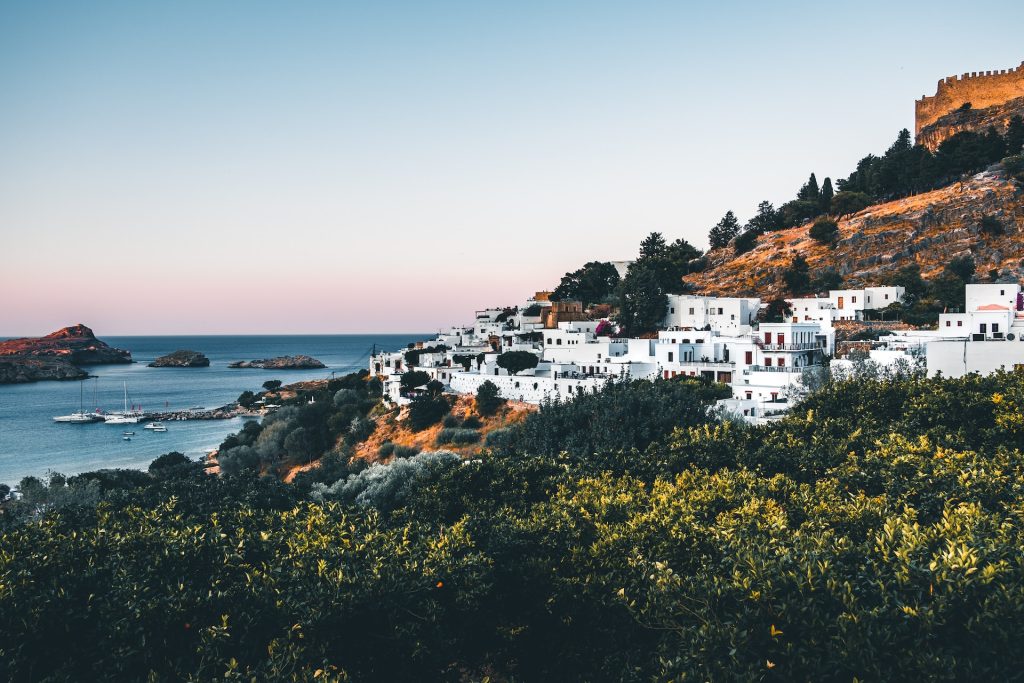 Rhodes is a historic Greek island with a particularly rich cultural heritage that dates back to ancient times. It is famous for its impressive medieval architecture, beaches, and charming villages. A visit to Rhodes is an opportunity to immerse yourself in the island's fascinating history and mythology. To make the most out of your trip, it's recommended to look into Greece travel packages that include a guide. This will help you navigate the island's many attractions while also giving you a proper understanding of the history and myths associated with each site. A knowledgeable guide can take you through the ancient ruins of the Acropolis of Lindos or explain the stories behind the Valley of the Butterflies.
Exploring the streets of Corfu
Corfu, a Greek island in the Ionian Sea, is known for its lush and stunning landscape. The island's history shows influences from Venetian, French, and British cultures. Visitors can explore the island's charming old town, which is a UNESCO World Heritage Site, or relax on one of its many beaches. Corfu has just as many water activities to offer, with activities such as windsurfing, water skiing, and jet skiing available. We recommend that visitors indulge in the island's culinary offerings because they are truly something! And you should especially try out the local vines.
Admiring Naxos
Naxos is an island in the Aegean Sea, known for its pristine beaches and mountainous terrain. Visitors can explore the island's many archaeological sites and ancient ruins, including the Temple of Demeter and the Portara. Naxos is also home to villages such as Apiranthos and Chalki, which offer a glimpse into the island's traditional way of life. In addition to beach visitors, visitors can also hike through the island's mountainous terrain. This offers breathtaking views of the surrounding landscape, and it's well worth the effort and exhaustion.
The myths of Delphi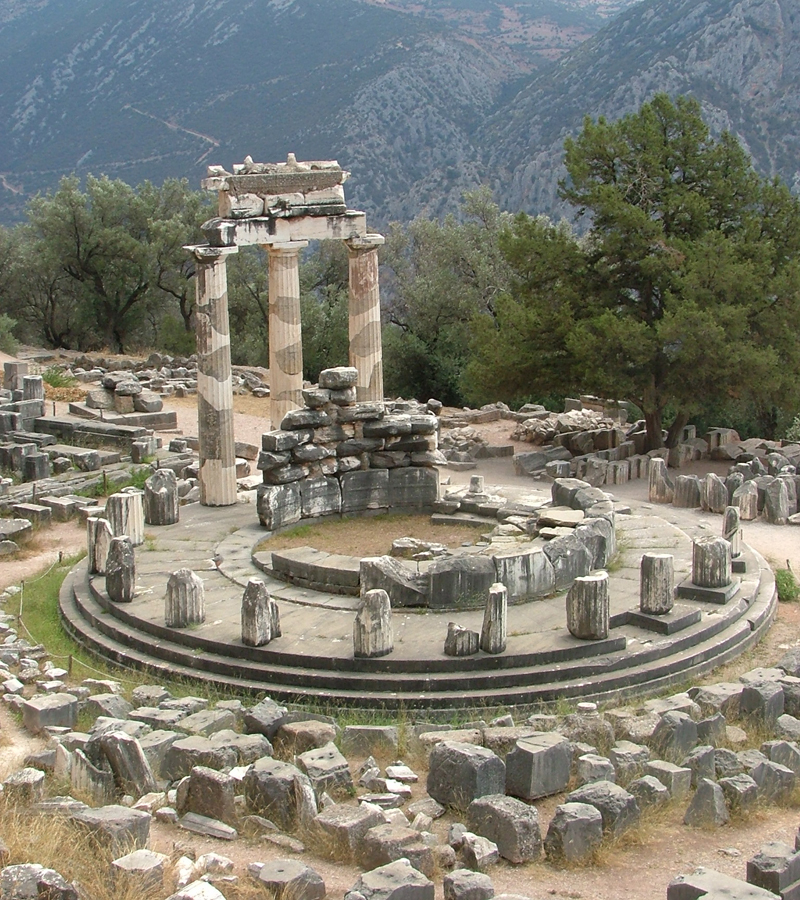 Delphi, located on the slopes of Mount Parnassus, is one of the best places in Greece to plan a trip to. It was considered the center of the world by the ancient Greeks and was home to the famous Oracle of Delphi. Visitors can explore the ruins of the Temple of Apollo, the ancient theatre, and the Delphi Archaeological Museum, which houses a vast collection of artefacts from the area. The scenic drive to Delphi is also a highlight, offering stunning views of the surrounding mountains and valleys. Delphi's historical and cultural significance makes it a must-see destination for any traveller to Greece, and the beauty of its natural surroundings only adds to its appeal.
The towering Meteora
Meteora is the final of the top spots in Greece for first-time travellers. It is known for its towering rock formations and ancient monasteries perched atop them. Visitors can explore the monasteries, some of which date back to the 14th century, and marvel at the stunning views of the surrounding landscape. The rock formations themselves are a geological wonder, formed over millions of years through the process of erosion. Meteora is a popular destination for hikers and outdoor enthusiasts, with numerous trails winding through the area.
Picking your own top spots in Greece for first-time travellers
With our list of top spots in Greece for first-time travellers, you're all set! Of course, Greece has a ton of unique and interesting places to visit. So, you should not be afraid to veer away from what we've suggested here! You may even be able to put together a guide of your own after your trip.