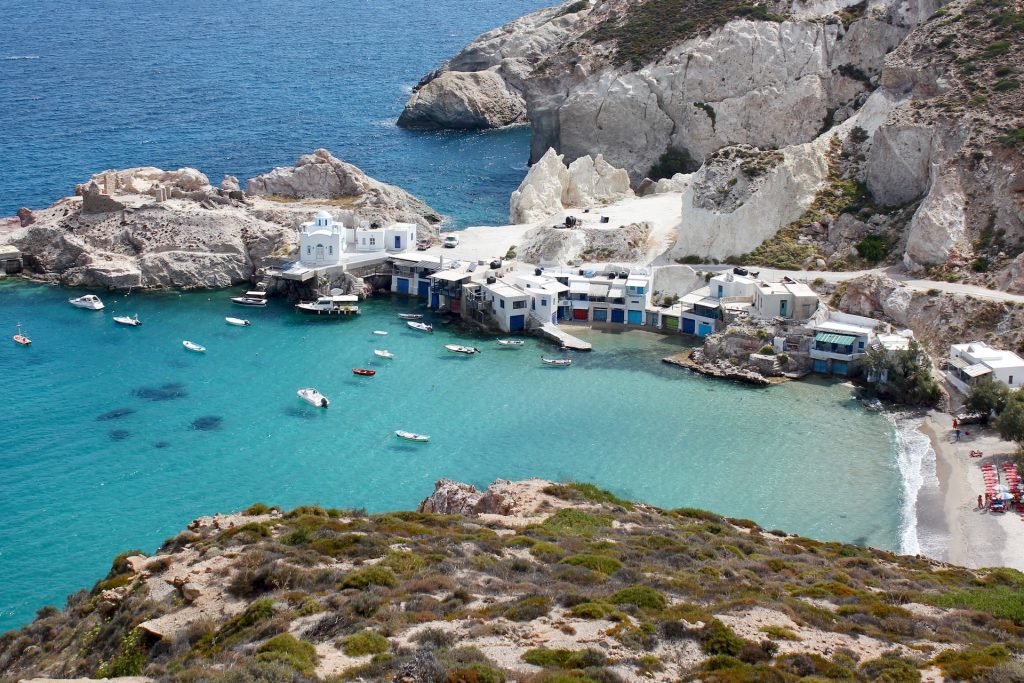 For every travel buff, the Greek islands are somewhere near the top of the must-visit list. But these locations are popular in the summer. Well, there are some pretty strong reasons why you should visit them in winter too. Read on and discover why exploring the beauty of Greek islands in winter is a great idea.
The costs of exploring the beauty of Greek islands in winter are much lower than in summer
The peak season to visit this area is between June and September. That is because the weather in this period is very hot and you can spend days and nights in the open. That is all wonderful if you can afford it. But what if you can't? That gives you two options: Never see the beauties of this part of the world or choose a cheaper period. Everyone that finds the sea enchanting will tell you that there is never a period when visiting this wonder of nature is less magical. And given the fact that there are other attractions to see that do not require hot weather, there is nothing you will miss out on if you go there in winter.
For example, Lindos Acropolis in Rhodes is even better to visit when you can breathe a bit instead of when the temperature is about 100°F. You can focus on the archaeological site and its wonders without sweating uncontrollably and hoping not to faint.
Weather in Greece in winter is far milder than in the summer
Speaking of not sweating uncontrollably, the weather is another point in favour of visiting Greek islands during the colder part of the year. There are two reasons for that. The first is probably going to be more appealing for those that can't stand excessive heat. During the summer months, Greece becomes very hot and dry. Unless you are in a bathing suit and with a drink 24/7, you'll most likely be bathing in your sweat. On the other hand, in winter, in this area, the situation is not precisely the opposite. Neither snow nor freezing temperatures are very likely to happen on Greek islands.
That brings us to another reason for choosing the cold season for travelling to Greece – escaping the cold of your hometown. Some exceptionally touchy about the cold decide to move to milder areas such as this one. The experts from Peasley Transfer & Storage advise those that decide to take such a step to leave behind all their clothes for harsh winter in rented storage. They will not need them anyway; their moving expenses may become smaller due to the smaller number of things being moved. Finally, they can live in a less cluttered home that way. Neat, literally!
Winter is the off-season, and there aren't many people in the area
Peace! If that is what you are looking for, winter on the Greek islands is what you need. These areas are not home to too many residents. The Island of Mykonos, for example, attracts millions in summer, but in winter, the average number of people there is somewhere about 15,000. That allows you to see all the beaches in peace. You can sit there for hours and enjoy the best of nature without humans ruining it. The sound of waves is therapeutic to many people, and psychologists recommend listening to it to calm down. Attractions are lonely when you come to see them in the winter months, so you can stare at them for hours without feeling guilty. You will have the island for yourself in winter, and that is an entirely different experience than the one you will have in the summer.
The absence of tourists reduces the income of those that live off tourism in these areas. They are used to this situation but will be happy to be your hosts whenever you come. The only difference is that they will be able to focus entirely on you since you will probably be the only one to focus on. The hospitality of Greek people is naturally tremendous, but in winter, it is slightly more noticeable. Whatever your attitude towards the interaction with your hosts, in general, maybe, you will surely enjoy that extra attention. And all that inspires you to move to Greece from the US hiring international movers is something you should have in mind. Experts can simplify your move and make the whole endeavour seem like your vacation will last indefinitely, just like in some beautiful dream. Your photos will be amazing, social media buffs will probably be happy to know that in winter, you will have plenty of space and time to take perfect photos. And when the sun shines, those unique backdrops will be the same as in the summer. Santorini, for instance, is fantastic in photos, but during the busy tourist season, it is hard to find a spot to take photos without other people in them. Winter offers a solution without taking away from the beauty of the results.
Experience a different winter holiday
Winter is usually reserved for a holiday with snow, and summer is when we go to the sea. But there is no rule that says it is forbidden to do otherwise. They say every new experience we go through changes us and makes us grow as people. Walking serenely by the sea when there's no one there with the seagulls and the sound of waves to complement your morning is something everyone should experience at least once in their lifetime, and winter is a great time to do it.
Final thoughts
Beautiful places never lose all of their charms, regardless of the season. On the contrary, they can show you another side of them that is just as special, but in a different way. Exploring the beauty of Greek islands in winter can be a soul-searching experience that will take you on a journey of relaxation and making a connection with nature. All in all, it would be a vacation that would stand out in your memory in the best possible way.
Photos used: